The Barbarella Project
On June 3rd, in the Dominican republic, PAVevents put together Barbarella Music Festival for the 5th year in Estadio Quisqueya.
Working closely with GetVisuals and SJ Lighting, Inc., I had the amazing opportunity to help design the mainstage for this festival.
Rendering.
(Click slideshow for more images)
This experience was unlike anything I have ever done and is a great first step towards what I wish to do with my life. I'd like to give a very special thanks to Emile Van De Coevering of Get Visuals and Stephen Lieberman of SJ Lighting Inc., as without them, this would still be just a dream.
On stage I got to witness an amazing lineup: Robin Schulz, Matthew Koma, Nervo, Deorro, Nicky Romero, DVBBS, Tommy Trash and Kiesza!
Here is a video of the stage in action!
Ultra Music Festival in VR (Unreal Engine 4)
This is a project I am doing for fun with no affiliation. Pushing the limits of Unreal Engine 4 with a recreation of my favorite festival. There is much work to be done.
Below some progress pictures can be seen.
I have taken the 3D model of Miami from Google Earth and imported it into 3ds max for reference to semi-accurate size and scale. From there, I made my own rendition of an HD remake by memory, Google Images, and reference pictures I took at Ultra Music Festival and Bayfront Park otherwise. Slowly overlapping the entire 3D model, my goal is to create all of Bayfront Park, Ultra, and the first set of buildingson Biscayne Blvd for a very nice virtual 3D Miami experience. I am doing this as a test of creativity and pure fun. I have attended Ultra Music Festival for my 5th time this year, and I love it so much. The ultimate fan art :) Seeing how much I can bring of an already stimulating experience into the digital world.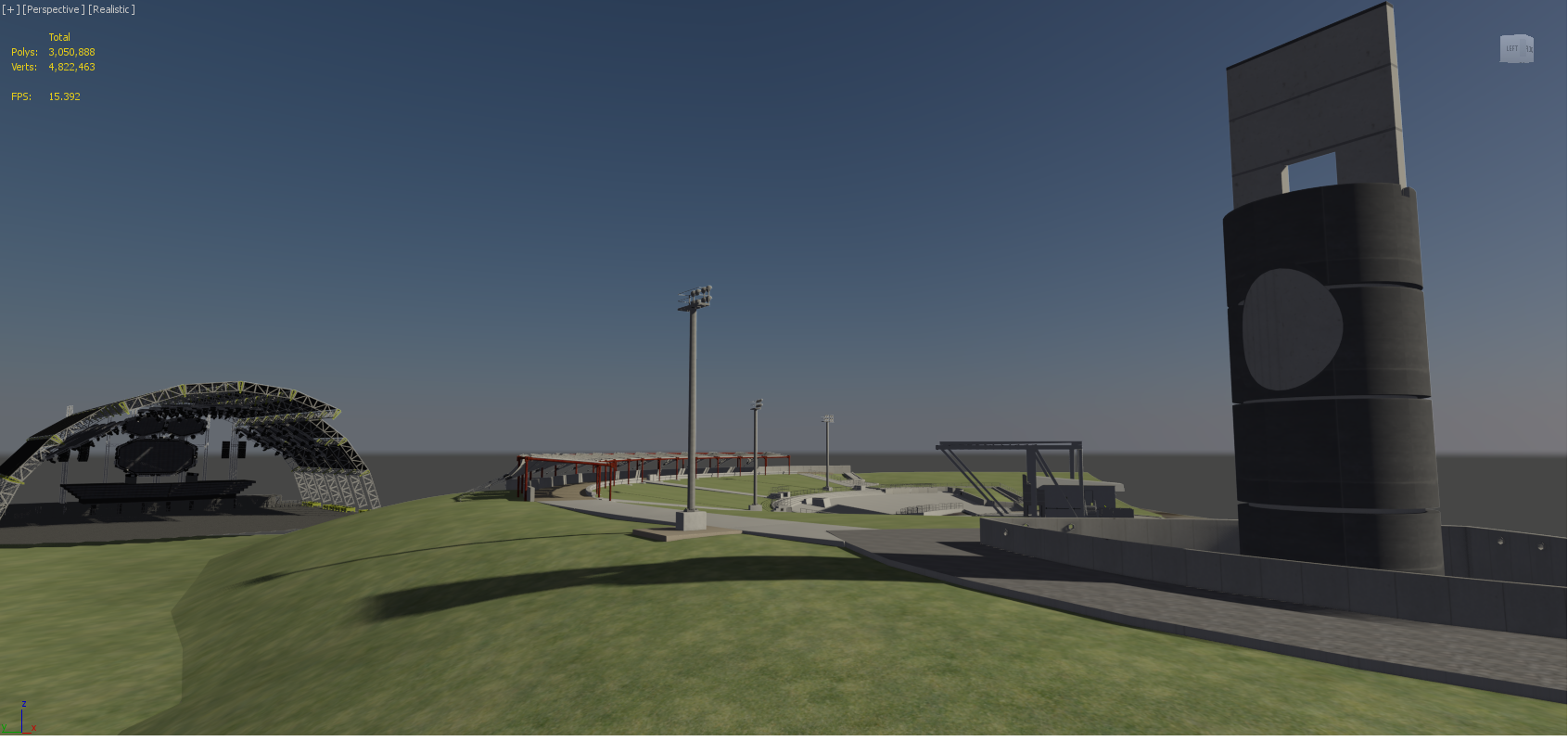 Click the pictures to scroll.
This is a set of armor from the Xbox ONE title "Titanfall" I made for a client to be 3D printed. It was modeled in NURBS subdivision. Mind the scan, its what I provided with. The armor is soon to be 3D printed, will post picture when completed!